Henrik Vibskov told us about his fascination with sleep and asked us students to create a visual book on sleep. We as a team had a long discussion about what is sleep and what happens when everyone is asleep? Does this even happen?
Our ideas was a depiction of three phases of conscious perception: reality, the surreal and the imagined. Photographs were taken at night in Copenhagen with Iphone cameras and handmade filters to create a surreal world of Copenhagen while its residents are asleep.   
The book was displayed at the Henrik Vibskov fashion show in Paris.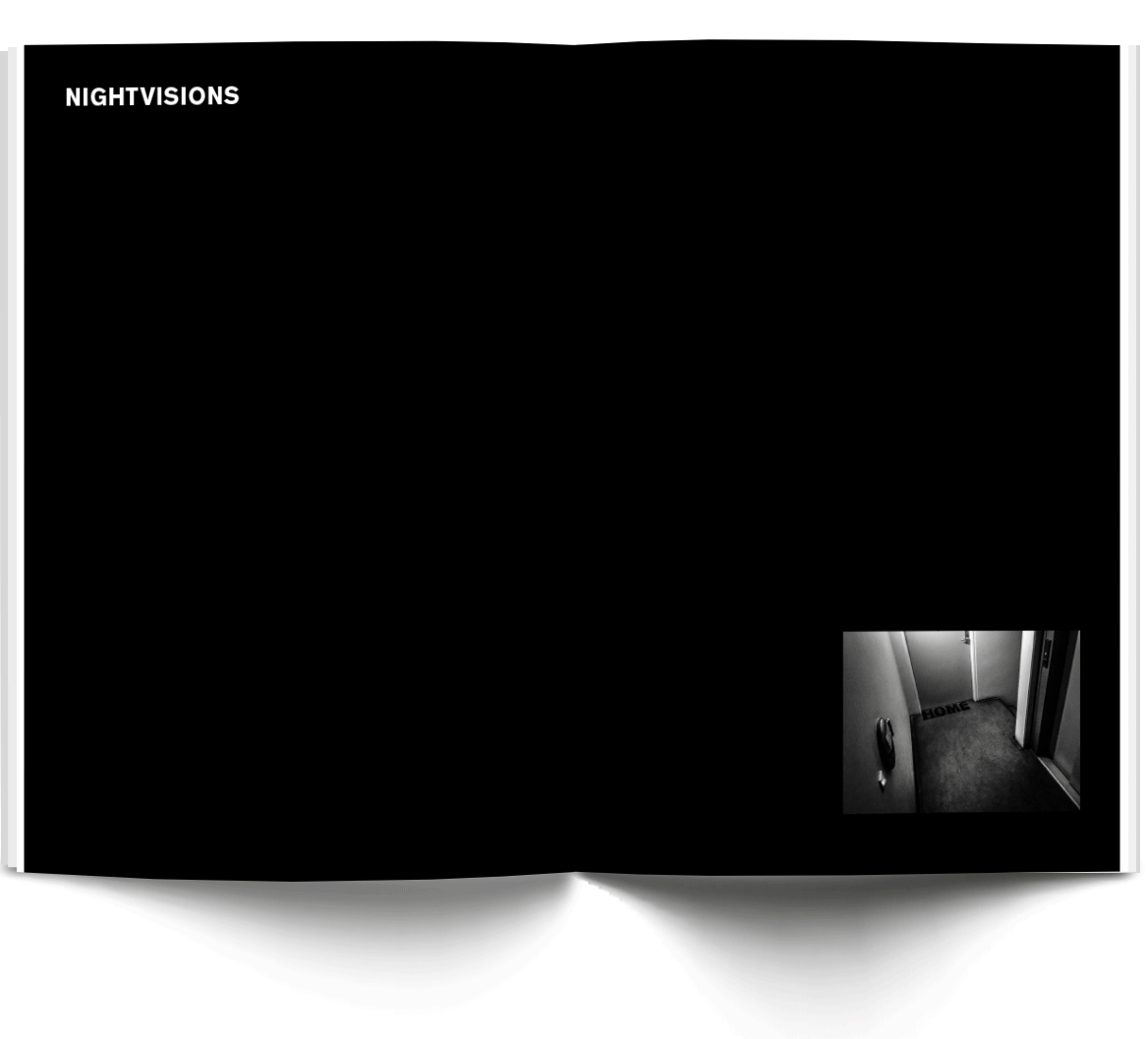 Stine Schønwandt Juhl, Josefine Uldall, Tao Kitamoto & Naomi Brusselman